Quality Pest Solutions

Guaranteed Pest Control Services
Proudly Serving Rochester NY and Surrounding Areas
Pest Control Services
Our goal is to provide our Rochester area customers with quality pest control solutions at affordable prices. We are a locally owned business and take customer satisfaction very seriously. All our extermination services carry our 100% worry free guarantee. We have pest control services for both Residential and Commercial customers in Rochester and the surrounding areas. Some of our pest control services include mice, bees, cockroaches, bed bugs, fleas, ants, spiders and many others.
Current Seasonal Pests
Bees, Bed Bugs, Spiders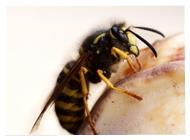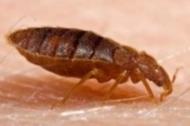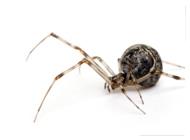 $25 off for New Customers
$50 off Seasonal Services
$50 off Bed Bug Service
Why Choose QPS
With our worry free 100% guarantee you can rest assured that our pest control solutions will solve your problems as quick as possible. We specialize in a variety of residential and commercial pest control services including most insects and rodents.
Step-By-Step Pest Control Solutions
Some pest issues can be difficult to resolve, that's why we offer a variety of extermination services that are tailored to each customer. Every pest control service includes a complete inspection of your home or business to identify all pests that need to be eliminated. Trained exterminators will inspect your property to determin what pests are present and a unique pest management plan will be designed to eliminate the unwanted pests.
Our Staff
Our exterminators are fully licensed and undergo all required DEC training. Every person here at QPS is dedicated to ensuring you will receive the same high quality service each time no matter who completes your pest control service. Serving Rochester NY, Monroe, Wayne and Ontario counties with quality pest control at affordable prices.
* Free estimates.
* Worry free 100% guarantee.
* Locally owned and operated.
* Customer satisfaction is our #1 priority.
* DEC certified, fully insured NY company.
* Accredited member NY Better Business Bureau.
* 10% discount for seniors and all military personnel.
NEW Office Hours:
| | |
| --- | --- |
| Monday | 8:00 AM - 6:00 PM |
| Tuesday | 8:00 AM - 6:00 PM |
| Wednesday | 8:00 AM - 6:00 PM |
| Thursday | 8:00 AM - 6:00 PM |
| Friday | 8:00 AM - 6:00 PM |
| Saturday | 8:00 AM - 12:00 PM |
| Sunday | Closed |
We are dedicated to being the best pest control company in Rochester NY.
Look for our pest control trucks all around the
Rochester NY and surrounding areas.
.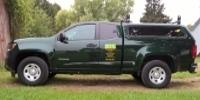 Call Us Today!
(585) 633 3385
(585) 250 8347
Email:
sales@qualitypestsolutions.com
More Savings On Our Affordable Prices
Home owners
* Visit or coupons page for savings on our pest control services.
* Low prices on Bed Bug service all year long. Give us a call today for your free estimate.
Landlords and Property Managers
* You can save on multi-unit apartments for bed bugs, Cockroaches, Mice, Rats, Bees and others.